Giving someone, you are fond of, a present is not only a pleasure for them, but also a matter of joy for you too. Plus, the present becomes even more special when you take the effort to pick out one that you know the receiver will enjoy and also make an attempt to make it look pretty. That brings us to the topic of this blog which centers around how to wrap a present. The fact is that there are some of the best gift wrapping ideas you can practically try and once you do, you will find that you yourself will be able to come up with many new ideas for wrapping your presents to make them extra special. Each culture has a different way of giving away presents and if you are so inclined, you can try lovely Japanese gift wrapping ideas.
But if you are not too sure about present wrapping skills, then we suggest that you take it up one step at a time. Which is, you should learn how to make a bow before you learn how to wrap a present. However, we have realized that once you wrap your head around this concept, it becomes easier to do.
How To Wrap A Present: 40 Examples With Pictures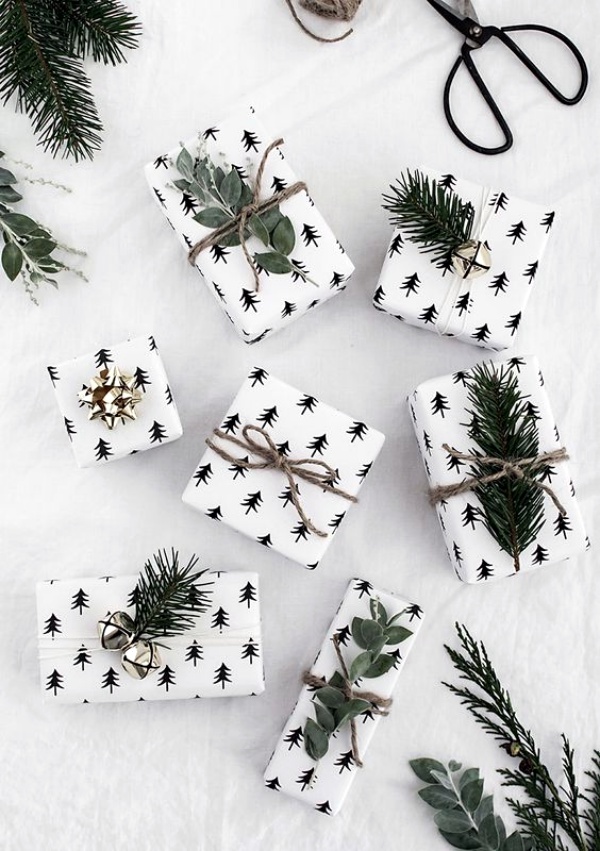 Use sprigs of leaves and twigs to signify the holiday season and spruce up the gift you are giving.