Does the memories of your dad giving you a buck or two and you running to your room to keep it safe in your piggy bank flash as you read the topic? Everyone wants to give their kids good memories like the one they cherished in their childhood. And also, good habits! Managing resources and saving the money realizing how well it could be used when obligatory and indispensable is one yet another important good habit every child should be taught ever since they are kids. And crafting for them these Cool and Useful Piggy Bank Ideas will make it fun to learn another key episode of life that you need to incorporate in them.
DIY Bottle Piggy Bank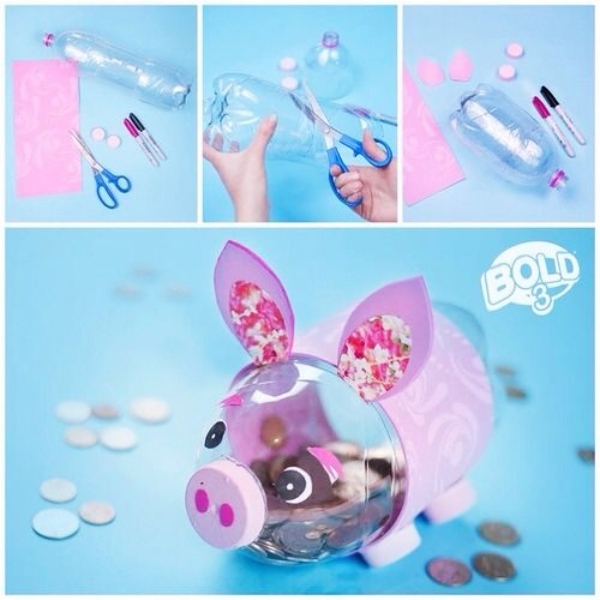 Cut the plastic water bottle from right below its neck and cut again at the mid of its stomach as shown in the image. Stick the neck and down-most portion of the bottle and start crafting pig's ears from pink hued paper and wrap a paper on the body too. Use old bottle's cap to depict pig's legs and VOILA!